Every business needs a 'Marketing Eye'
Marketing Eye is an AI-powered marketing consulting firm that helps businesses in Sydney, Melbourne, and Brisbane accelerate their growth potential through strategic marketing. We use the latest technology to analyze your business data, identify your target audience, and create a custom marketing strategy that will help you reach your business goals.


We have been helping businesses in Australia and the US for over 19 years. We have a proven track record of success, and we are committed to helping you achieve your business goals.
Services
Marketing Eye offers a range of marketing services to fit your business, budget and growth plan. We recognise that all businesses have different needs and hence we cater to each client individually and provide only relevant services to their particular needs. All of our services stem from our marketing model of providing your business with an outsourced marketing team to produce well-rounded and consistent marketing campaigns.
Our Work
From branding to advertising, graphic design to web development, direct marketing to digital marketing, and even public relations, Marketing Eye Atlanta can do it all in-house. We deliver clients results that are nothing short of extraordinary. Want to learn more about what Marketing Eye Atlanta can do for you? Give us a call at (404) 626-8070 to speak with one of our expert marketers.
Sap Partner Marketing
At Marketing Eye, we specialize in supporting SAP Partners that sell licenses and implement S/4HANA, SuccessFactors, Business ByDesign, SAP Ariba, SAP Concur and SAP HCM. With extensive experience in developing marketing strategies for IT service providers, we've developed a deep understanding of the SAP ecosystem. Our focus is on precise demand generation campaigns and targeted go-to-market strategies that align with the unique requirements of SAP Partners. We are also proud to share that our strategies are 100% MDF approved, ensuring that SAP Partners can go-to-market with the right game plan to win more deals.


FIND OUT MORE
With nearly two decades in providing an outsourced marketing team to small to medium sized businesses, mid-market and enterprise companies, along with Government and not-for-profit, Marketing Eye is one of the most trusted brands in go-to-market strategy. As an outsourced marketing team, we've successfully partnered with companies across a diverse range of industries, including technology, professional services, logistics, financial services, property, healthcare, pharmaceuticals and manufacturing. Our expertise also extends to channel partner programs, as we are listed on SAP, Oracle, and Mitel marketplaces, further solidifying our commitment to provide marketing services to businesses of all sizes.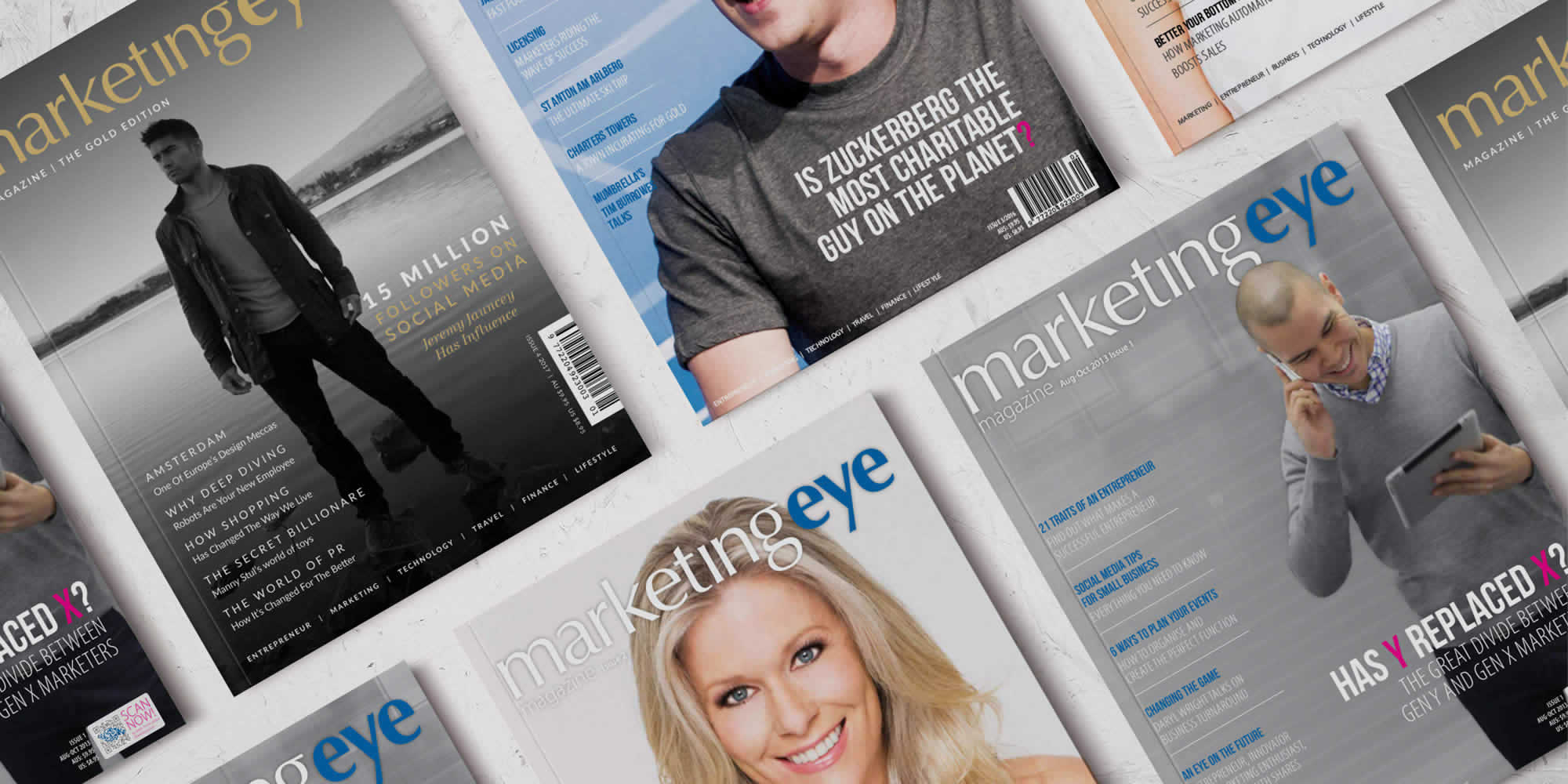 Having worked with Marketing Eye and Sofia for the last 4 months, I can honestly say no problem has been too hard to resolve and no question left unanswered. Sofia has been invaluable in assisting us in the launch of our new business and given us great advice and ideas to market our product. She is always bright, cheerful and gets back to you exactly when she says she will. Something that is all too rare in business at times. I was recently struggling with the imagination to put together a blog to go onto our new website. I contacted Sofia and within an hour had scripted a fantastic article absolutely nailing the subject matter. I would have absolutely no hesitation recommending Sofia and Marketing Eye to any organisation looking to successfully market their business.

Andrew Norman

Woodbridge Consulting
Delivery Quote Compare partnered with Marketing Eye to manage the marketing and PR for our International Expansion. Starting from scratch moving into the Australian market, Marketing Eye have proven to be invaluable to our launch and growth. Mellissah and the team have provided enormous support, technical expertise and dedication. Their knowledge and capabilities have given us all the tools to launch an effective campaign and build our business. Marketing Eye not only understand our business and our objectives but also embrace new ideas and technology ensuring our message is not only created but delivered in the right format to our target audience.

David East

Managing Director
NSS has been working with Marketing Eye for over 3 years now. Marketing Eye looks after all our marketing needs. They have helped us develop our brand into the position it's in today and they support us with our marketing strategies to ensure that we are communicating effectively with our key stakeholders and customers, employees and por suppliers to ensure that they understand that as NSS grows what that means for them so that we can maximise value of the additional investments. I would personally recommend Marketing Eye to any organisation. For NSS, the value is that we don't have any internal marketing team. We get the benefit of Marketing Eye's experience from providing marketing strategies to a range of different organisations that ensures us that our marketing material is cutting edge at all stages.

Todd Emmert

NSS
Outsourced Marketing Packages
From branding to graphic design, web development to SEO, social media to lead generation, and even public relations, Marketing Eye Atlanta has a package that meets your business's needs and aligns with your budget.
Standard
$ 5,000
12 Month Contract
Dedicated Marketing Manager
Branding
Digital Marketing
Activation & Support
Marketing & Communications Strategy
PURCHASE NOW
MARKETING STRATEGY
$ 5,000
Comprehensive marketing workshop
Market research
Marketing objectives
SWOT analysis
30-40 page marketing strategy
List of key recommendations
PURCHASE NOW
WEBSITE DEVELOPMENT
$ 4,950
Custom website design
10 pages of designed user interface
Database collation
Content Management System
Copywriting (400 words per page)
3 sets of changes
PURCHASE NOW