Marketing Eye: Fractional CMO Services for Effective Marketing Solutions

Marketing Eye is a renowned marketing consultancy with an impressive near 20-year history of delivering exceptional marketing solutions to companies across more than 20 industry sectors. Our team of highly skilled professionals excels in providing Fractional CMO services, empowering businesses with strategic marketing expertise without the need for a full-time commitment. With our inbuilt systems, processes, and cutting-edge technologies, including our exclusive use of Robotic Marketer technology, we drive results that propel businesses towards success.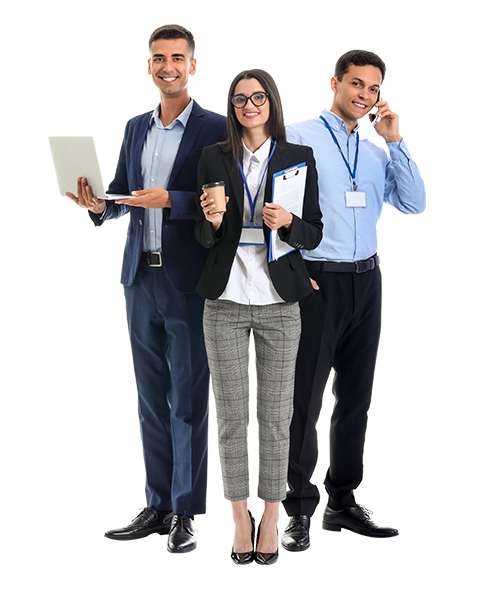 Key Highlights:


Established in 2004, Marketing Eye has been a trusted partner for countless organizations, offering unparalleled marketing insights and innovative strategies for nearly two decades.
With a diverse client portfolio spanning over 20 industry sectors, we have accumulated extensive industry knowledge and experience, allowing us to deliver tailored solutions that drive growth and maximize ROI.
Our inbuilt systems and processes streamline marketing operations, enabling us to provide comprehensive and efficient support to businesses of all sizes, from startups to established enterprises.
At the core of our approach is our exclusive utilization of Robotic Marketer technology. This advanced AI-driven platform revolutionizes the way marketing strategies are developed and managed, ensuring unparalleled precision and effectiveness.
With our automated holistic view of marketing strategy performance reporting, clients gain real-time insights into their marketing efforts. This data-driven approach allows for continuous improvement, enabling businesses to make informed decisions and optimize their marketing initiatives.
Benefit from Marketing Eye's Fractional CMO services and leverage our expertise to transform your marketing efforts. Our SEO-optimized approach ensures your brand receives the visibility it deserves, enerating increased organic traffic and driving higher conversions. Partner with Marketing Eye today and unlock your business's true marketing potential. Contact us to discover how our Fractional CMO services can fuel your growth and propel your brand to new heights.
How a Fractional CMO Empowers Businesses and
Manages Marketing Teams and Providers for Optimal Lead
Generation

A Fractional CMO (Chief Marketing Officer) is a flexible and cost-effective solution that enables businesses to harness the expertise of a seasoned marketing executive without the need for a full-time commitment. This strategic role is crucial for driving growth and optimizing lead generation efforts. At Marketing Eye, our Fractional CMO services are designed to seamlessly integrate with your business, managing internal marketing teams and coordinating with third-party providers to achieve optimal results.
Efficient Team Management
A Fractional CMO acts as a central point of contact, coordinating and managing internal marketing teams. They provide guidance, mentorship, and strategic direction to ensure alignment with business objectives.
Regular meetings and communication channels are established to maintain a strong collaboration between the Fractional CMO, internal teams, and stakeholders. These interactions facilitate knowledge sharing, idea generation, and project updates.
Engaging Third-Party Providers
Fractional CMOs are adept at working with third-party providers such as agencies, freelancers, and vendors. They leverage their expertise and industry connections to build a network of trusted partners to enhance marketing capabilities.
The Fractional CMO takes charge of vendor selection, contract negotiation, and performance monitoring. This ensures seamless integration of external resources and maintains consistency in quality and brand messaging.
Performance Reporting and Analysis
Fractional CMOs leverage industry best practices and advanced analytics tools to track and measure marketing performance. They develop customized reporting frameworks that align with your business goals and provide a comprehensive view of lead generation efforts.
Through data analysis and in-depth reporting, Fractional CMOs identify trends, opportunities, and areas for improvement. This enables them to refine marketing strategies, optimize campaigns, and drive higher conversion rates.
Specializing in Lead Generation
Fractional CMOs possess extensive knowledge and expertise in lead generation strategies. They leverage their industry experience to develop targeted campaigns that resonate with your audience and generate quality leads.
By implementing proven lead generation tactics, such as content marketing, SEO optimization, social media advertising, and email marketing, Fractional CMOs ensure a steady flow of qualified leads into your sales pipeline
Partner with Marketing Eye to unlock the full potential of your SAP solution. Our team of specialists combines marketing expertise with deep knowledge of SAP platforms partner with Marketing Eye to unlock the full potential of your SAP solution. Our team of specialists combines marketing expertise with deep knowledge of SAP platforms to deliver results-driven marketing strategies that drive growth, generate leads, and amplify your brand's presence. Contact us today to discover how our SAP marketing specialists can help your business thrive.