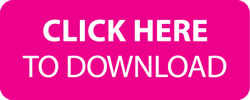 It's important to be ahead of the game when it comes to marketing. At Marketing Eye, we are continually staying on top of global marketing breakthroughs in order to work faster and smarter for our clients.

Marketing Automation means utilizing intuitive technology to communicate with your leads and prospects. Software is used to automate repetitive tasks and make marketing initiatives more time efficient and successful.

Marketing Automation allows businesses to simplify digital marketing across channels:
Marketing Eye uses marketing automation to improve the success rates of digital marketing campaigns. By utilizing appropriate technology, we can save time and reach a broader audience, generating more leads.

Our experienced marketing managers will incorporate marketing automation into your marketing communications strategy, recommending software and planning ongoing use. This will increase the success of marketing campaigns in all digital outlets of your marketing mix.
Download your marketing automation strategy today.

Talk to us about how marketing automation can become part of your marketing strategy – contact us.