Every business needs a 'marketing eye' but not every business has one.
Marketing Eye is a disruptive marketing agency - we come into your business with change in mind.

Many small businesses reach a point where they know they need to do something different. They need to update their strategy and they need to start marketing effectively, utilizing technology. But they don't know where to start. That's where we come in. Our model is simple - it's easy to budget and it's all inclusive. We offer you the ability to have a fully-integrated "Marketing Eye" without the hassle.

We provide small to medium sized businesses with a complete outsourced marketing department spearheaded by an experienced marketing manager, providing you with an end-toend marketing solution that aligns with your business plan.

Imagine this: a dedicated marketing manager, backed by a team of creatives and specialists who can do it all: graphic design, branding, web and SEO, social media, public relations and online.
We develop a marketing strategy and then execute the entire thing. For $625 per week. All inclusive. No surprises.
Marketing Eye works with high growth businesses who are looking to take things to the next level. You will benefit by capitalizing on our knowledge and ability to turn average brands into extraordinary value propositions for your client base. Marketing Eye takes control of all of your marketing needs and is responsible for ensuring that your business reaches its business goals. Sometimes a business just needs an extra set of 'eye's' to determine what your best elevator pitch is going forward. We dig deep to discover and analyze what sets your brand apart from the rest in order to effectively communicate your brand's unique value proposition to your clients and prospects.

Our bespoke business model allows small businesses to benefit from the skills of a fully qualified marketing manager and complete marketing team. With the ability to execute all aspect of the marketing mix, inclusive of branding, graphic design, public relations, social media and web development, you will benefit from our holistic approach. There are no hidden costs or surprises, just a carefully executed marketing strategy that targets your client base and delivers on your business plan.

What can you expect? Experience. Professionalism. Results. With a no-outsourcing policy, any work done on your account will be done by Marketing Eye employees. This ensures you benefit from a team dynamic as well as no third-party markups.

Some background about us:

Established in 2004, Marketing Eye is one of the most established small business marketing brands, with more than 50,000 loyal followers on Twitter alone. Our marketing agency works with small businesses that are looking for high growth, increased sales performance and improved brand visibility. We have the best marketing consultants and we are proud to offer a personal and highly experienced marketing consultant for each of our clients. With a global presence, we are able to provide our clients with game-changing marketing solutions. Throughout the US and Australia, we service clients in Atlanta, Seattle, New York, Dallas, Denver, Sydney and Melbourne.

By providing you with a dedicated marketing manager, skilled in all facets of the marketing mix, our marketing consultants for small business will help you reach your sales and marketing goals. Our process includes developing a marketing strategy for your firm and then implementing it over a 12-month period. After all, there is no point in having a strategy if you are not have the know-how or the resources to execute it.

For an investment of $625 per week, Marketing Eye offers small businesses the chance to have a Marketing Eye in your business.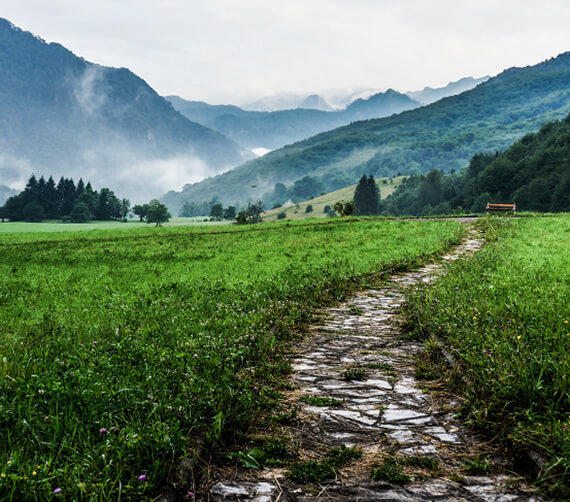 Having worked with Marketing Eye and Sofia for the last 4 months, I can honestly say no problem has been too hard to resolve and no question left unanswered. Sofia has been invaluable in assisting us in the launch of our new business and given us great advice and ideas to market our product. She is always bright, cheerful and gets back to you exactly when she says she will. Something that is all too rare in business at times. I was recently struggling with the imagination to put together a blog to go onto our new website. I contacted Sofia and within an hour had scripted a fantastic article absolutely nailing the subject matter. I would have absolutely no hesitation recommending Sofia and Marketing Eye to any organisation looking to successfully market their business.

Andrew Normanc

Woodbridge Consulting
Delivery Quote Compare partnered with Marketing Eye to manage the marketing and PR for our International Expansion. Starting from scratch moving into the Australian market, Marketing Eye have proven to be invaluable to our launch and growth. Mellissah and the team have provided enormous support, technical expertise and dedication. Their knowledge and capabilities have given us all the tools to launch an effective campaign and build our business. Marketing Eye not only understand our business and our objectives but also embrace new ideas and technology ensuring our message is not only created but delivered in the right format to our target audience.

David East

Managing Director
NSS has been working with Marketing Eye for over 3 years now. Marketing Eye looks after all our marketing needs. They have helped us develop our brand into the position it's in today and they support us with our marketing strategies to ensure that we are communicating effectively with our key stakeholders and customers, employees and por suppliers to ensure that they understand that as NSS grows what that means for them so that we can maximise value of the additional investments. I would personally recommend Marketing Eye to any organisation. For NSS, the value is that we don't have any internal marketing team. We get the benefit of Marketing Eye's experience from providing marketing strategies to a range of different organisations that ensures us that our marketing material is cutting edge at all stages.

Todd Emmert

NSS
Marketing Eye invests in training our marketing team in all facets of the marketing mix. We are not Publicists who have added marketing to their brand or web developers who outsource to third-parties. We have an in-house marketing and creative team that works with your firm to achieve your business goals creating marketing programs that work.

For all intents and purposes, we are your marketing manager and your personal marketing consultant, responsible for the marketing outcomes of your firm. Whether it's generating leads, improving brand awareness, expanding into new markets, leveraging existing client relationships, public relations and social network marketing, we are there leading the way. With a no-outsourcing policy, our clients benefit from no additional mark-ups through third-party suppliers for consulting or web services.

As a leading marketing firm, Marketing Eye works with companies across a variety of industry sectors including professional services, sustainability, property, technology, healthc, beauty, natural food and beverage, travel, mining, transport and logistics.

Our processes ensure that each and every client has an awesome experience working with Marketing Eye. Not only do you receive a qualified and experienced marketing manager who will also serve as your personal marketing consultant, but you also receive:


Networking opportunities with other business owners
A voice through Marketing Eye's business magazine that will be distributed to more than 10,000 business leaders
Promotion on www.marketingeye.org - an online entrepreneurs magazine
Ongoing education in marketing and how your team can participate in growing your brand
More than one set of marketing eye's on your business
Marketing through Marketing Eye's marketing machine; linkedin (founder: 7000 followers), twitter (50,000 followers), facebook, blog and newsletter
Profiling on the Marketing Eye website
A team of people who are dedicated to helping you achieve your firm goals
Key locations in the US market: Atlanta, Seattle, New York, Los Angeles, Boulder, Denver, Colorado Springs, and Chicago.
To speak to a Marketing Eye today, why not
contact us online
.