Items filtered by date: Sunday, 08 January 2023
Monday, 09 January 2023 12:00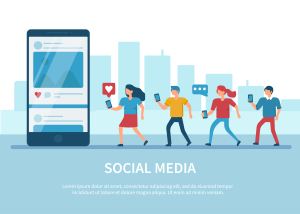 Social media has become an integral part of modern marketing strategies for businesses of all sizes. It offers a low-cost and highly effective way to reach a large audience and engage with customers in real-time.
With the proliferation of social media platforms, businesses can now choose the channels that best fit their target audience and goals. Whether through Facebook, Instagram, Twitter, or LinkedIn, social media allows companies to promote their products and services, build brand awareness, and drive traffic to their website. It also provides a way for businesses to gather valuable insights about their customers and target market and track the success of their marketing efforts.
Overall, the role of social media in modern marketing strategies is crucial for businesses looking to stay competitive and reach their audience in the digital age.