Items filtered by date: Sunday, 29 August 2021
Monday, 30 August 2021 16:41
Creating an Instagram ads campaign can be a profitable marketing strategy when it comes to promoting your brand. With over 1.074 billion users worldwide in 2021 and users spending an average of 53 minutes per day on the site, it pays to use Instagram in your social media marketing strategy. However, with Instagram's popularity comes dense competition and there's no point creating an Instagram ads campaign if you are not sure who your target audience is, where they are based, and most importantly, what they are likely to respond to.
There are many steps that a marketer must go through before even thinking about creating the content for their Instagram ads campaign. Conducting thorough market research before this will help ensure your campaign is cost-effective and highly precise. In this post, we will outline the key stages to designing a highly precise Instagram ads campaign:
Monday, 30 August 2021 16:38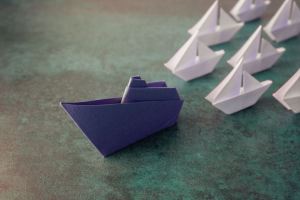 Many believe that great leaders are born or rise to the occasion, but with such a need for leadership ever-present in business, government, and the NFP sector the question hangs, can great leaders be created?