Items filtered by date: Wednesday, 15 December 2021
Thursday, 16 December 2021 13:40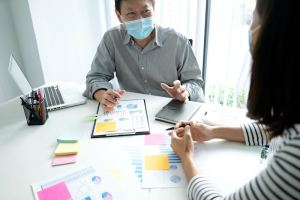 Overnight, COVID-19 changed the way we operate. From turning our dining room tables into at-home offices to wearing a mask and socially distancing, our worlds were flipped upside-down before our eyes. What was originally thought to only last a few months took two years of our lives, and the repercussions are here to stay.
As we all started working from home, our lives were quickly moved online. Businesses who had embraced the digital switch reaped the rewards, whilst those that had been reluctant to jump onto the digital wave were quickly forced into the world of Zoom meetings and lagging connections.
Our behaviors and thought patterns changed, and we no longer operate the same way we did pre-pandemic. As we slowly became germaphobes, we also became much more detail orientated. For marketers, that came with a whole array of new challenges.