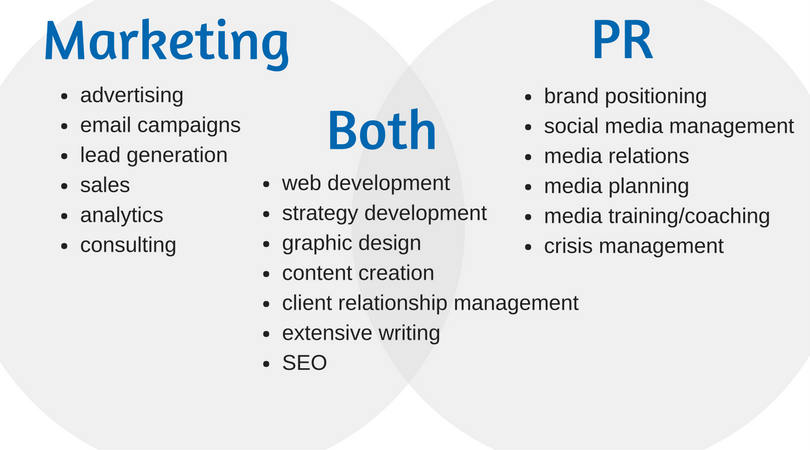 Clearly, marketing and public relations share many of the same responsibilities and skill sets. But while similar, their duties performed are focussed on achieving different things.
Here is the main difference between PR and marketing: different end goals.
Sure, public relations professionals want to help improve revenue and bring in new business through social media management, media relations, and content creation. However, public relations end goal is to create a positive brand image of the company in the public's eye. Marketing professionals end goal is to convert leads into clients.
The two serve extremely important roles that every company needs. One cannot work without the other. For your business to succeed it is essential for you to have both a marketing and public relations strategy in place. If your business needs help with marketing, public relations, or both, Marketing Eye would love to help! Being an all-inclusive, one-stop marketing shop, we've got you covered.
Reach out to us here for more information on how we can help grow your business.